Low cost, fully featured
360 feedback
Get a clear reflection on how your employees are performing. Engage the opinion of the people that work with them.
Empower your leaders to provide rich full picture feedback.
First complete feedback report FREE!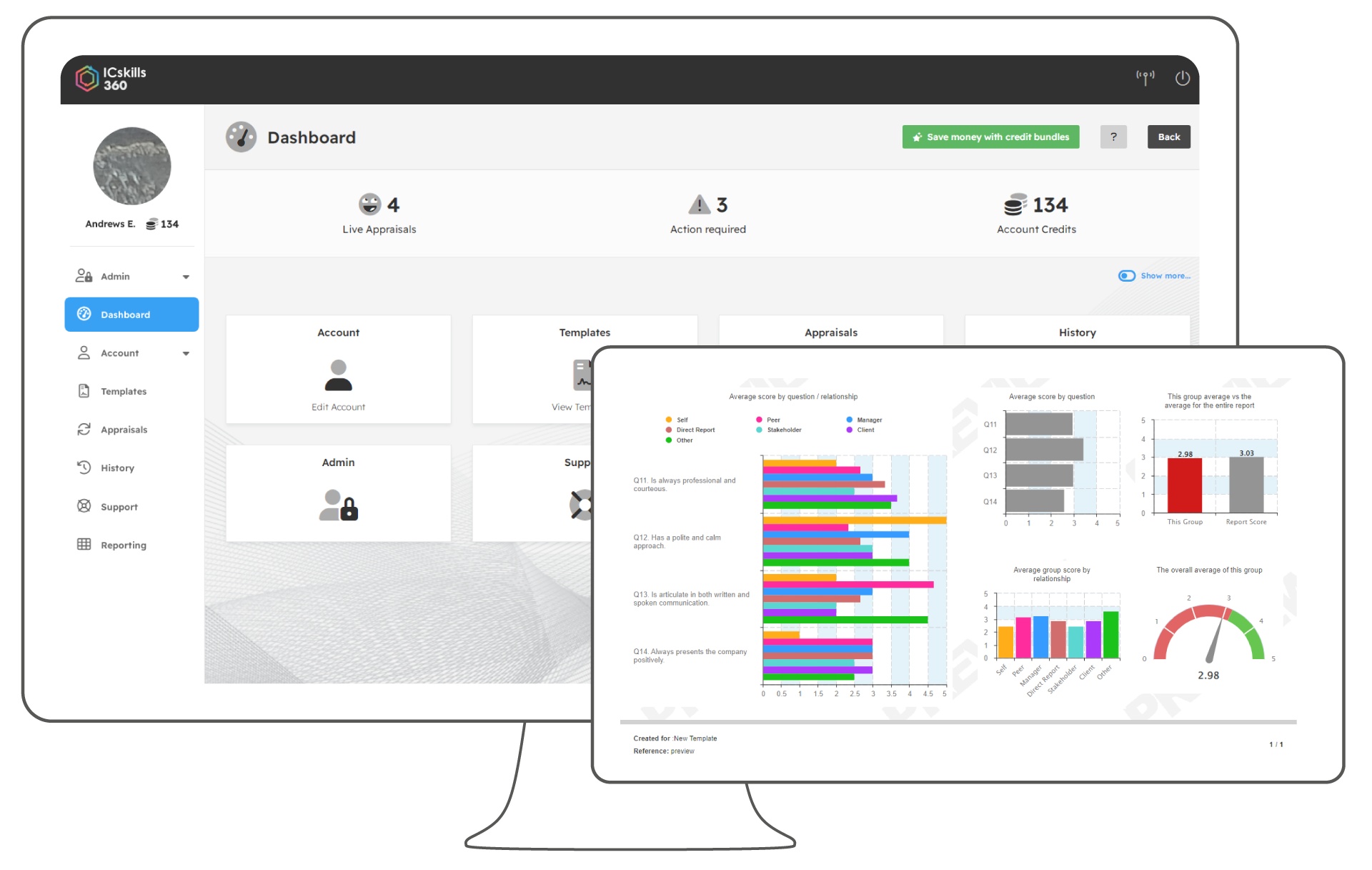 High Quality, detailed reports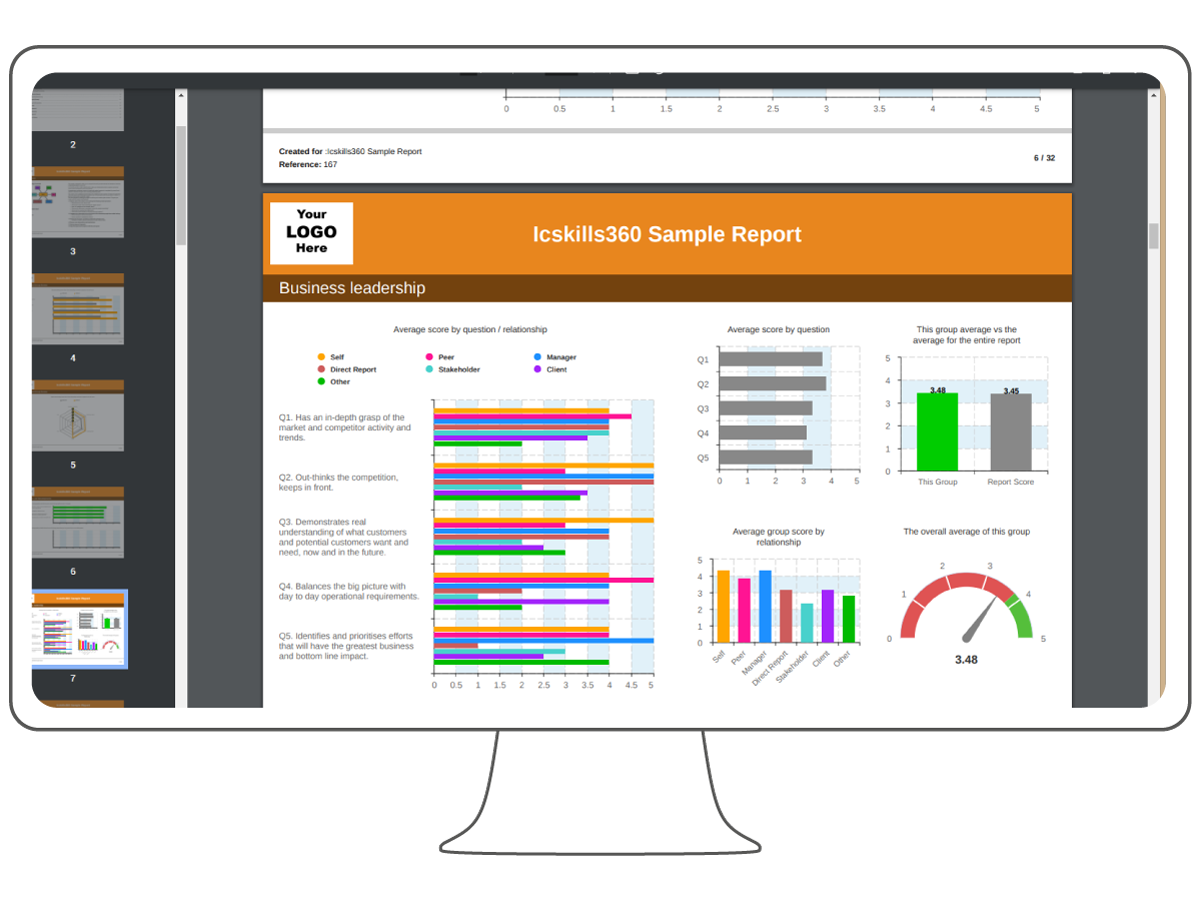 360 output reports
Collect all the feedback from participants and collate a high quality graphical report highlighting the persons strengths and weaknesses.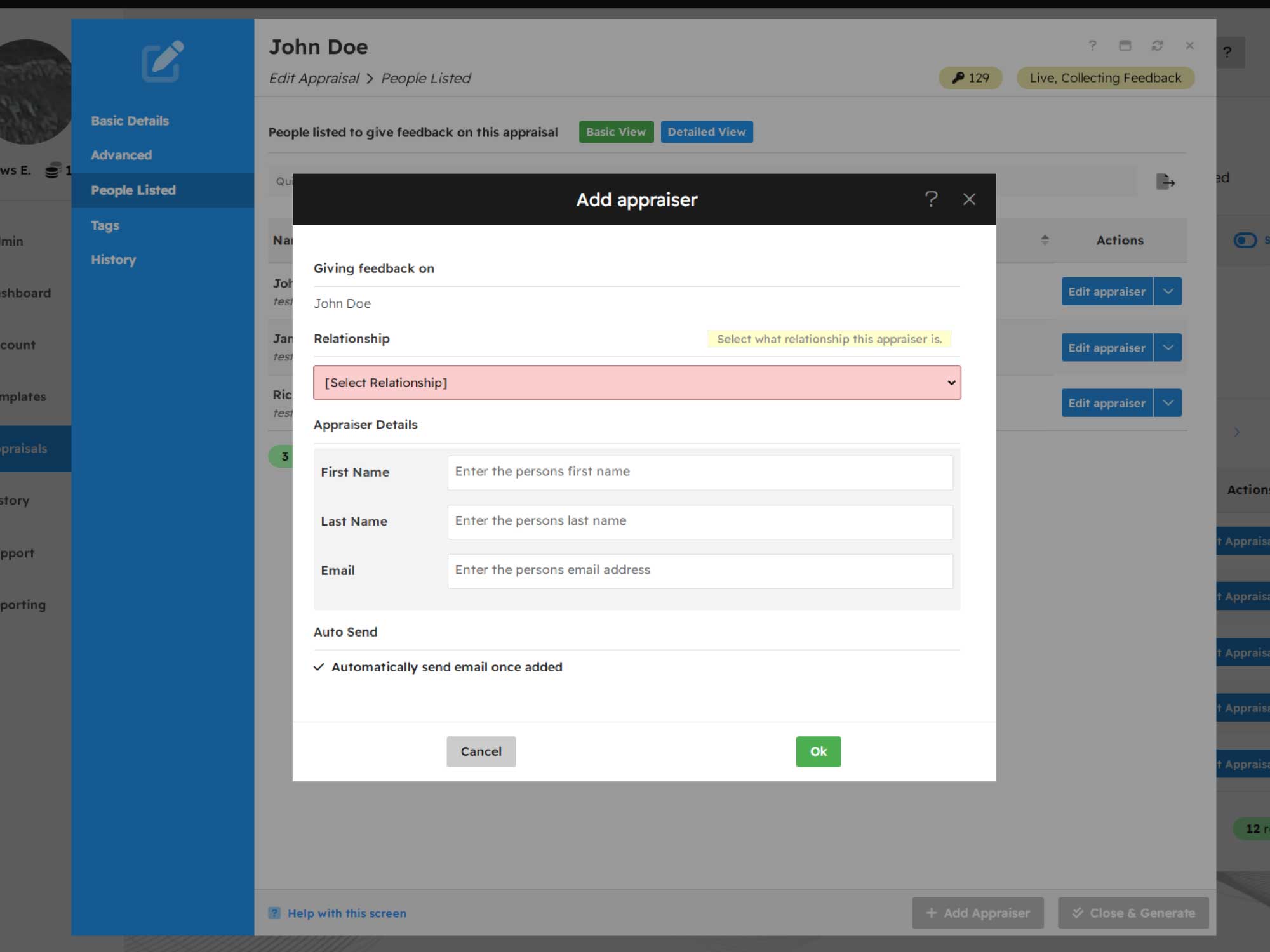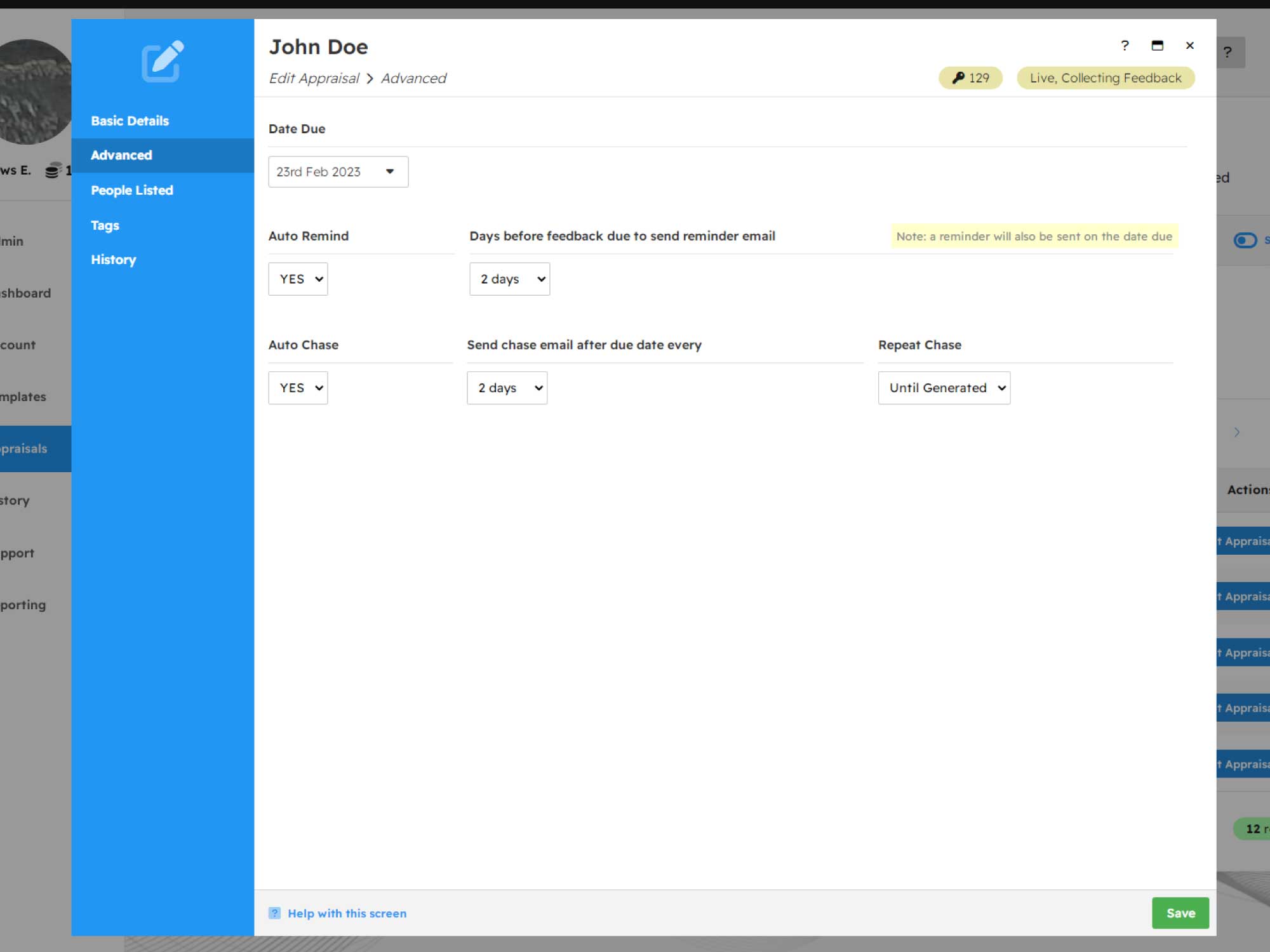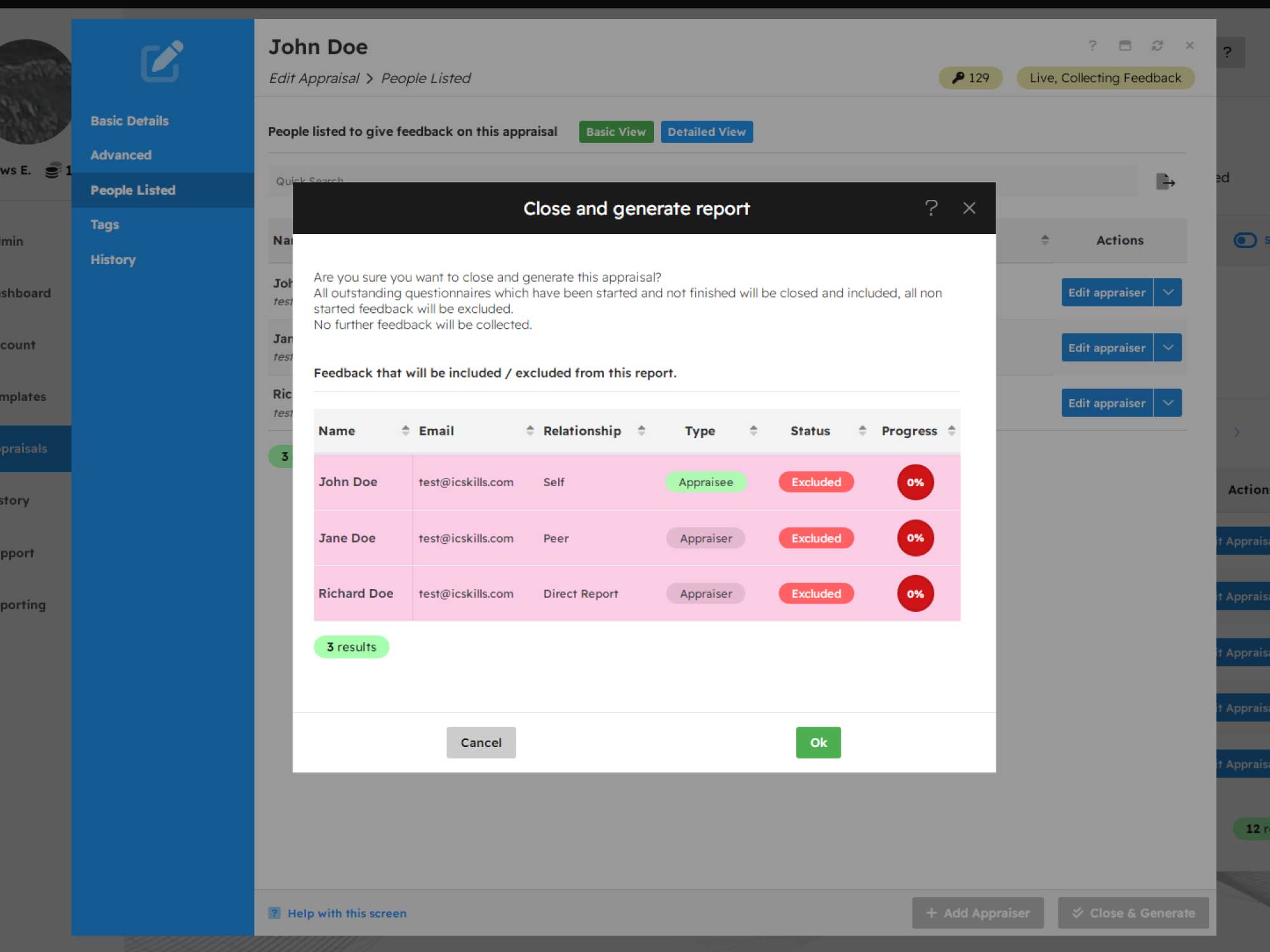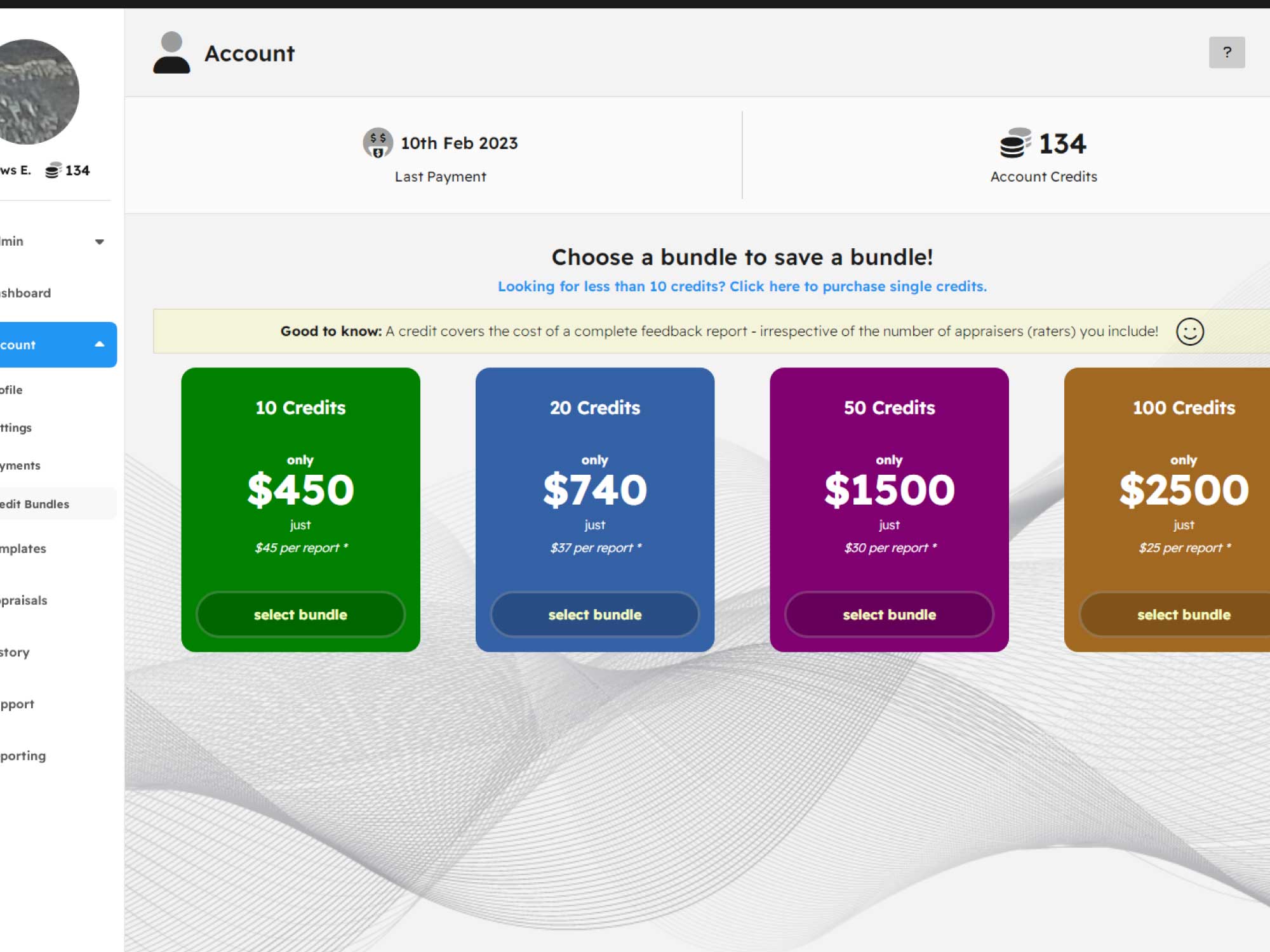 Pay as you go, easy payments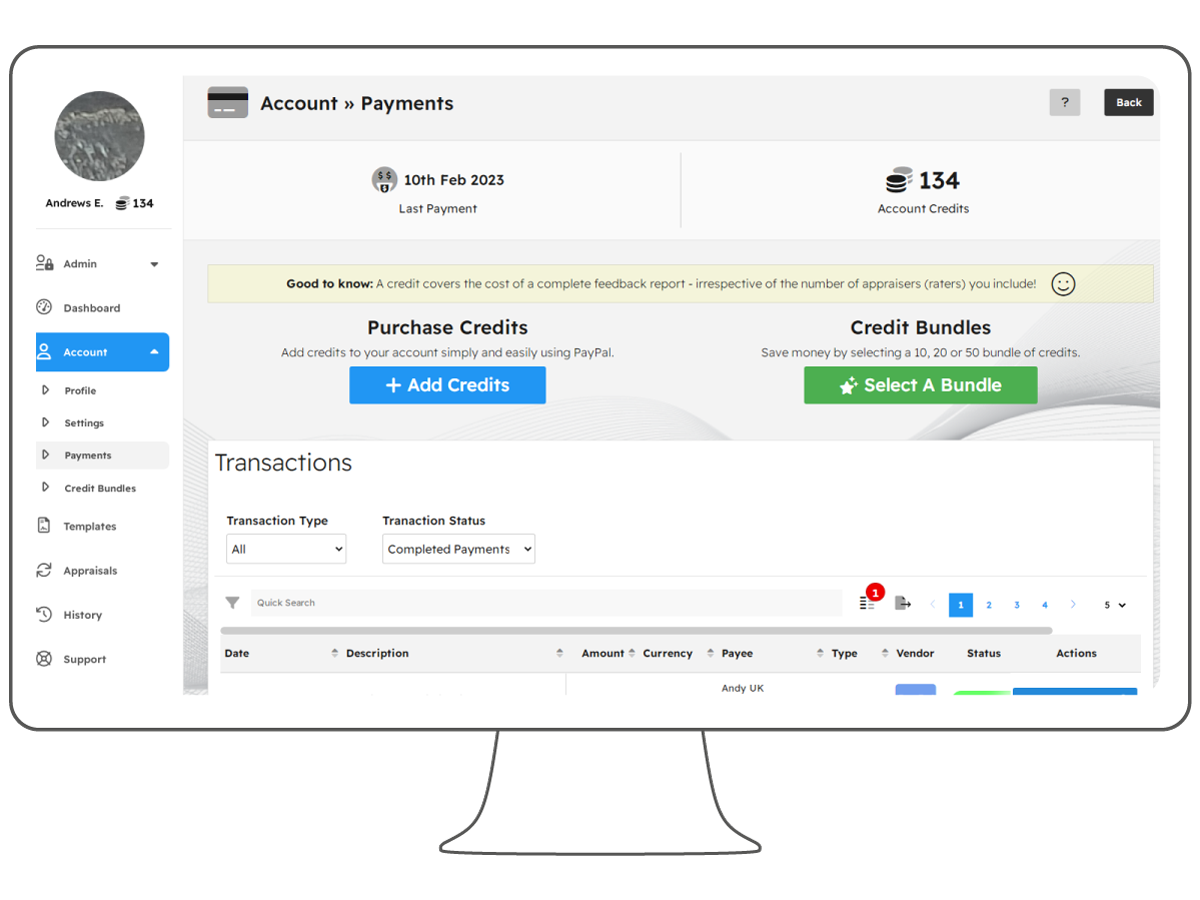 Save Money
Purchase credit bundles to redeem your reports, fast easy and discounts on volume.
Explore the features
Ready to get started?
Sign up to explore all the features, no restrictions, no demos!.